Puffed cereals
fluffy yet crispy
Puffed cereals are made from expanded grains. Cereal grains are processed within a system using steam and high pressure. A sudden release of pressure makes water disappear form the grain while transforming the starch of the grain body. the grain is expandd. Puffed cereals are excellent ingredients for all types of mueslis and granolas but can also improve the texture in bakery applications or be used in sweet and savoury kitchen.
puffed cereals share  similar nutritional profiles like the grains they originate from
helps the human body to access nutritional values of raw grains otherwise difficult to digest
find more information in pseudo cereals
easy to user in many tpyes of food
Interesting for:
breakfast cereals
bakery applications
sweet and savoury kitchen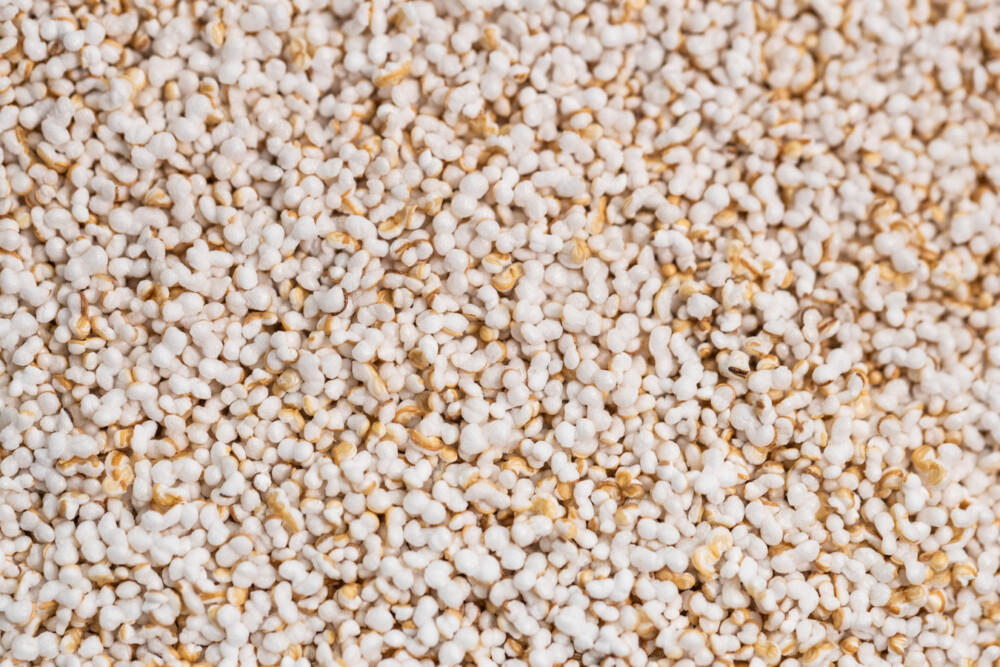 Our puffed cereals:
Organic Puffed Amaranth (Peru, India, Germany)*
Organic Buckwheat puffed*
Orgnaic Millet Puffed*
Organic Quinoa Puffed*
Organic Quinoa puffed with Honey*
Organic Rice Puffed*
Organic Teff Puffed*
Organic Wheat Puffed (also possible honey-coated)
Organic Spelt Puffed (also possible honey-coated)
Organic Kamut Puffed (also possible honey-coated)
*also available in certified gluten free quality. This quality specification has to be formally agreed between seller an buyer and requires additional process steps and additional analyses
available bag sizes
consumer units private label
2,5 kg/5,0 kg · catering units
10 kg / 11 kg industry
Bigbags for the industry
for customized bag weights or your private label ideas – just contact us!