Flakes
a world of specialty and gluten free flakes
Our range of specialty grain flakes is large. Besides the innovative gluten free oat flakes, ZieglerOrgnaic has amaranth flakes, buckwheat flakes, millet flakes, quinoa flakes, rice flakes and teff flakes in gluten free qualities. Moreover, we offer the traditonal flakes such as wheat flakes, spelt flakes, oat flakes, barley flakes and ancient grain kamut flakes. 100% organic.
pseudo cereal flakes / gluten free flakes:
Organic Amaranth Flakes, Peru/India*
Organic Buckwehat Flakes China, EU*
Organic Oat Flakes glutenfree lage/small*
Organic Millet Flakes*
Organic Quinoa Flakes*
Organic Rice Flakes*
Oreganic Teff Flakes*
traditional flakes:
Orgnsaic Spelt Flakes
Orgnaic Oat Flakes large leaf
Organic Oat Flakes, small leaf
Organic Kamut Flakes
Organic Rye Flakes
Organic Wheat Flakes
*also available in certified gluten free quality. This quality specification has to be formally agreed between seller an buyer and requires additional process steps and additional analyses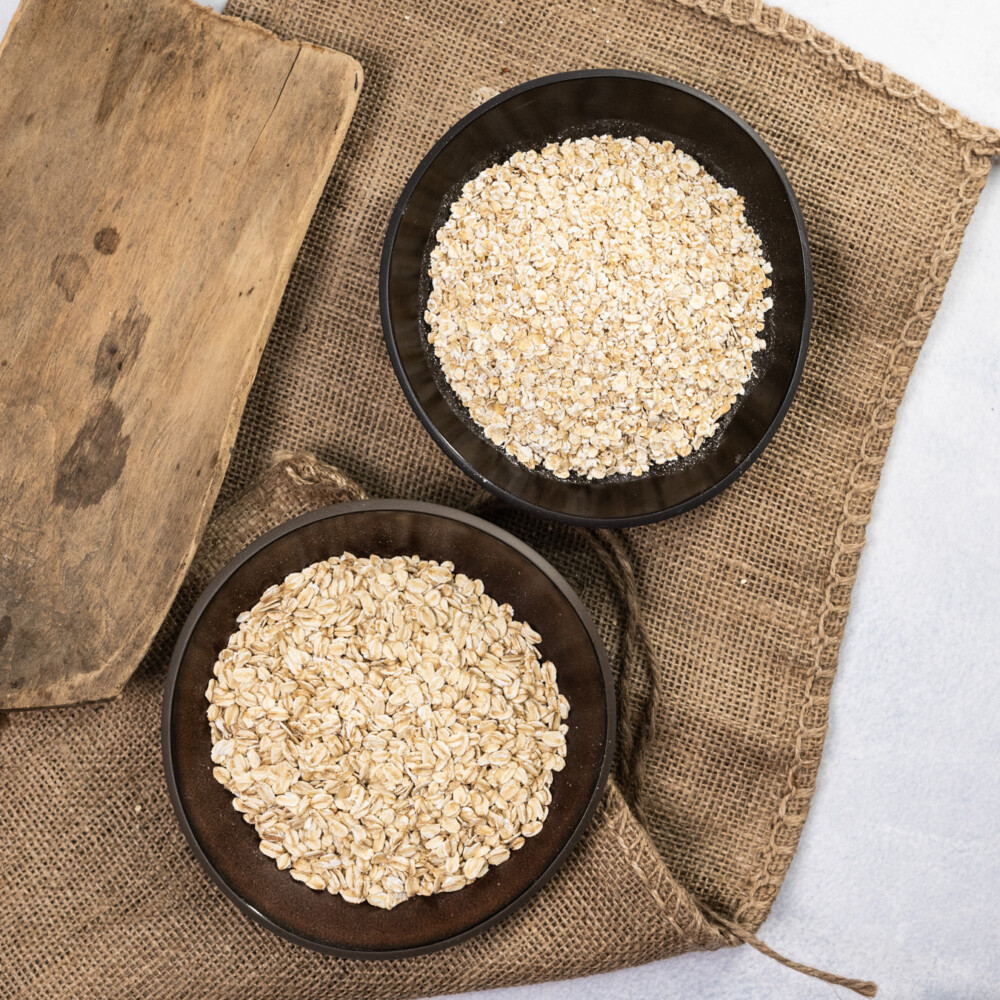 available bag sizes
500 g · consumer units private label
2,5 kg/5,0 kg · catering units
20 or 25 kg industry
750 kg Bigbags for the industry
for customized bag weights or your private label ideas – just contact us!