Buckwheat, hulled
pseudo grain with a long history
harvest time: China August-November; Europe: August-November
farming:  100% certified organic agriculture
origin: Germany, Eastern Europe, China

buckwheat is a knotweed plant and its seeds have grain-like properties

it has been cultivated since ancient times in Siberia and Eastern Europe
the main growing areas today are China and Eastern Europe, but even in Germany, buckwheat as an alternative crop has become popular among motivated organic farmers
its blossoms are helpful to threatened bees thus helping to preserve the natural biodiversity of our environment

buckwheat is gluten free and source of the essential amino acid lysine which is otherwise mainly found in meat products

the inedible husks have to be removed from the kernels which then can be used like other grains.

buckwheat is a traditional basic staple food in Russia but also the French kitchen uses buckwheat for Crêpes and bakery.
interesting for
vegetarians and vegans
gluten free and allergene free diets, people suffering from celiac disease or wheat allergies

for bakery, ideal mueslis or savoury dishes and even as a crunchy snack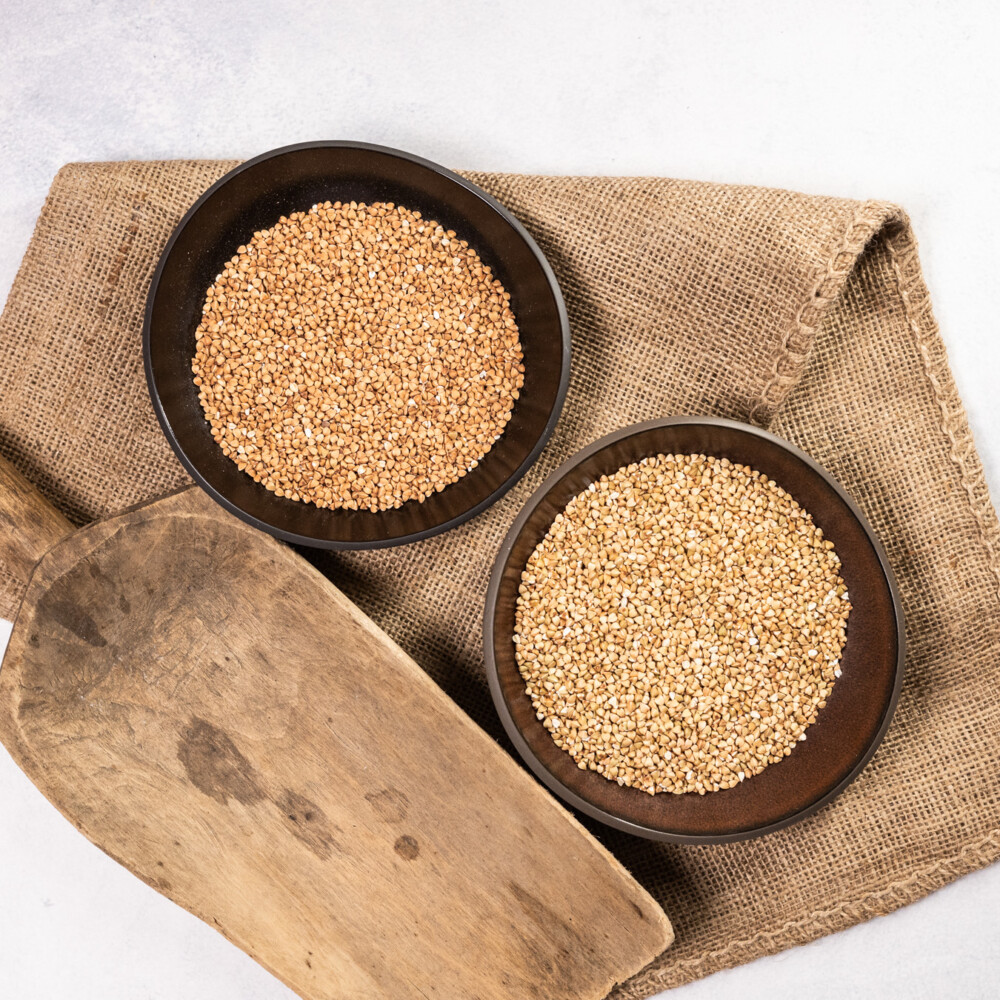 Our buckwheat ingredients:
● buckwheat kernels hulled and unhulled
toasted buckwehat kernels ("kasha")
● flour
● toasted flour
● instant flour
● flakes
● puffed buckwheat
● sprouted buckwheat (also as flour)
… and many more – contact our customer service!
available bag sizes
500 g · consumer units private label
2,5 kg/5,0 kg · catering units
25 kg industry
750 kg Bigbags for the industry
for customized bag weights or your private label ideas – just contact us!