Ziegler & Co. GmbH – 125 years of history
Founded in 1895, Ziegler & Co. GmbH is today international trading and production company for food and non-food commodities. In more than 125 years of history, we have always been family company, independent and managed by owners. Today, we are active in two seaprate market filed. Ziegler Minerals specializes in minerals for technical-industrial applications. Ziegler Organic offers food ingredients from certified organic agriculture for  sensitive markets like babyfood and non allergene food. A balance in social, ecological and economic aspects  determines all our business process making coproate social responsibility a key feature for us. Our know-how as supplier, porcessor and producer of high quality ingredients and responsability in our work make Zielger & Co. GmbH your competent business partner worldwide.
Bringing a philosophy of sustainability  for producers, consumers and the environment into business pratice was the main motivation to start up business in organic agriculture for Christof Götz, one of the two managing partners of the family company. At the beginning of th e 2000´s, Christof Götz started up first fair trade cooperations with small-scale rural farmers´cooperative in Peru and Bolivia. The focus on personal and long-term relationships to our farmers have been the core of Ziegler Organic ever since. These ties enable us to ensure best possible qualites and availabilites for our customers which count on traceability form farm to fork.
Gluten free grains, cereals, seeds and pulses for all European countries
Christof Götz developped a comprehensive range of organic dry food ingredients . One of the day one porducts of Ziegler Organic is Quinoa While still quite unknown at the turn of the milennium, quinoa has seen an enormous boom over recent years, also thanks to our pioneering efforts for the establishment of quinoa in Europe. Since the early 2000´s Ziegler Organic has developpped to one of the major and leading companies for gluten free grains, pesudo cereals, seeds and pulses  in Europe. Today we offer a comprehensive range of organic wholefood ingredients from traceable contract farming and own processing. Our products are supplied to the entire food industry across all European countries.
Commitment to our region
We are located in the geographical centre of Europe, offers both proximity to Europe´s most important organic farming areas and a central position for our cuomsters all over Europe. Our powerful global logistic network enables us to assure efficient logistic chains, no matter if seaway, railway or road transports. For optimized ecological fingerprints, goods which have to be imported from overseas due to climatic reasons, are transported from the port of Hamburg by railway to our main site which is directly neighbored to a major container terminal. Goods destined for Northern Europe will be transported directly from our Hamburg warheouse to the customers.  Efficiency and ecological sustainability matter!
The history of Ziegler Organic
2020-2023
More investments in warehouse capacities, prodcution machinery and optimized workspaces
leading Ziegler Organic´s way into the future
Installaiton of a fully automatic packaging line for consumer units using sustainable materials
Installation of a plant for microbiologocal reduction and machinery for toasting of seeds and kernels
Enlargement of our office facilities creating modern workspace in
sustainable design
Increase of the warehouse capacity at our main site Wunsiedel to  8.000 sqm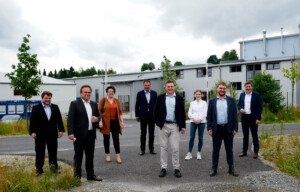 Warehouse enlargemnt: doubling of our warehouse capacity
Building of our new and enlarged  quality and laboratory department.
Enlargment of our productioon capacities in the gluten free grain cleaning and milling lines.
2013
Builiding of our main site facilities
Installation of a CO2 high pressure treatment system,
gluten free grain cleaning, mixing and milling lines.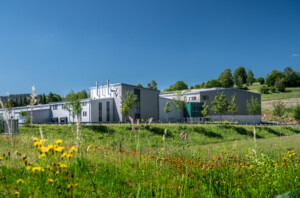 2011
Ziegler Organic covers the entire range of of organic grains, peusdo cereals, seeds, pulses and glutenfree cereals and flours which is supplied out to trade and industry across all European countries.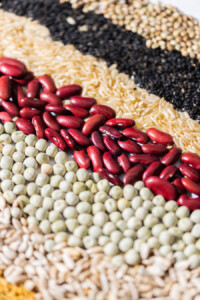 employees
in the areas of purchase, sales, quality, warehouse and logistics take care of our leading position in Europe´s market for organic grains, seeds, pulses and cereals
Warehouse enlargement
at our main site Wunsiedel
opening of our Hamburg warehouse in the port area
first participation at Biofach Nürnberg as exhibitor
installation of warheouse and contianer handling facilities in Wunsiedel
2003
first imports of organic amaranth and quinoa form Peru and Bolivia
ongoing project work in South America, financing and installation of cleaning facilities at affiliated farmers´cooperatives for quality development
Research and development work to establish fields of industrial application for pseudo cereals like quinoa and amaranth in food application together with European food producers
2001-2002
project field work in Peru and Bolivia
Setup of orgnaic growing projects with small-scale farmer associations in the Andean areas of Peru (e.g. Amaranth farming in La Union Arequipa and Quinoa farming in Puno in the Titicaca lake area and the Uyuni salt lake area of Southern Bolivia
organic farming consulting and  crop planning orgnaised by Ziegler Organic´s agronomist amria Campos, active diretly at the farmer´s villages
financing and installation of grain collection centers, cleaning facilities at affiliated farmers cooperatives for quality development
Ziegler Organic has always acted as financial partner for investments of rural cooperatives, enabling them oin the oine hand to stay independejnt in their deicsions, omn the other hand capable to participate directly in global deliveries. To allow the farmers the possibility to decide, grow and remain independent has always been a central value of founder Christof Götz and it has remained so until today.
small-scale famrers are helped by microcrediting while keeping their full independency to decide about their own steps in the development of their rural community.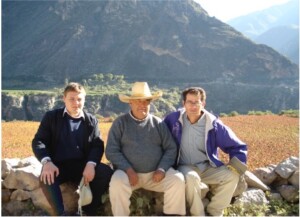 We always look for new members in our Ziegler organic team. Send us your applicsaiotn form if you want to be part of Ziegler Organic!