We process organic food ingredients
safe and in one hand
Our customers value  Ziegler Organic´s  comprehensive range of services as an organic wholesaler. We go one step further – on top of the worldwide sourcing of organic commodities, we professionally process organic ingredients. Extra-high cleaning of pulses? Gluten-free production of flours? Toasting organic kernels? Private label consumer units in sustainable packaging material? Our state-of-the-art processing line assures best possible quality customized for your needs.
all from one hand!
Our production – the core of Ziegler Organic
---
We are your reliable loan processor and are specialised in sourcing, processing and packing of organic food ingredients with full logistic services. Our entire productionsteps are made in our production facility on our main site Wunsiedel, avoiding additional expense in time and logistics – quality, speed and flexibility result for the benefit of our customers.
We process grains, seeds, pulses and cereals from certified organic agriculture. Nop matter if grain, flur, instant flour, puffed cereals, flakes or toasted kernels – our offer always meets highest quality standard.
the best possible technology…on-site!
All agricultural products come more or less clean from the farms. We eliminate foreign matter like stones, earth lumps, twigs etc. by a multi-aggregate cleaning procedure. Moreover, the  raw materials can contain pathogenes harmful to the human health. Organic products can be particualrly risky to be infested by insects as no insecticides are used during the farming process. Allergenes like gluten can contaminate the goods e.g. by nbeioghboring farming land or silo storage systems in the agricultural level.
Your advantage in food safety
After intensively screening our raw materials sourced from orgnaic farms, our quality management defines which processing steps will be run in our on-site facility. Stsate-of-the art machinery assures that ourt orgqnic commodities are thoroughly processed and controlled. This is how we assure quality and enables us to grasnt highest food safety levels to our customers in the B2B-markets from industry to wholesale and retail.
Multi-aggregate machine park for food safety
Professional food processing
Once approved by our quality assurance experts and accredited exterrnal food laboratories, our orgnaic food ingredients will be processed in our production site customizedly. We use established methods in as modern as possible machinery.
Private Label
Your Product – Our Know-How
You are brand owner or wholesaler looking fior a reliable certified organic producer? Proft from our know how in the areas of organic food ingredients and private label. We produce your final product and support you from product development to packaging design.
Our experts can develop cusotmized recipes for your. Moreover, we will be happy to assist you in selecting the best packaging material, calculating all necessary nutritional  data for the label and make conformity checks for your label.
You have questions about our products, delivery times or about our company?
---
at your disposal:
phone: +49 9232 – 9918 -80
e-mail: info@ziegler-organic.de
Organic – global and regional
Thanks to our central position in the geographical centre of Europe, we offer close transport ways europe-wide and have access to an excellent infrastructure in logistics. Profit form our epxerience in transport services for your orders.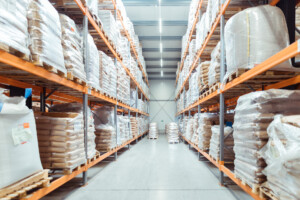 Ziegler Organic serves companies active in organic food europe-wide